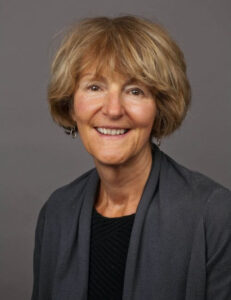 As a Licensed Clinical Psychologist and Advanced Practice Registered Nurse, I bring over 35 years of experience helping foster positive change in people's lives and relationships. I have taught at the Chicago Center for Family Health, The University of Illinois, Adler University, and most recently at the Family Institute/Center for Applied Psychological Studies at Northwestern University. Prior to that, I was an Associate Professor at the University of San Diego, where I designed and implemented their advanced practice program in Psychiatric Mental Health Nursing.
I maintain ties to my dual training as a nurse and a clinical psychologist through a long-term clinical and consulting practice that specialized in the treatment of couples and families, particularly those challenged by illness and disability.
My research and writing both focus on resilient processes in couples across the lifespan and strength-based approaches to couple treatment. In addition to my books, I have contributed numerous book chapters and articles to professional journals and reviews for Family Process, Families, Systems and Health and the Journal of Family Nursing, among others.
I present nationally and internationally on adult development, life cycle transitions, innovative approaches to couple treatment and the unique processes of relational resilience and growth in couples across the lifespan. My work has appeared in the Chicago Tribune, Parents Magazine, Psychology Today and the San Diego Union Tribune.
Education
B.S.N. – DePauw University, Greencastle Indiana
M.S. – St. Xavier University, Chicago, IL.
M.A. and Ph.D. – Committee on Human Development and Psychology; University of Chicago
Respecialization Certification: Illinois School of Clinical Psychology
Clinical Internship: The Family Institute and the Center for Applied Psychological Science, Northwestern University, Evanston IL.
Fellowship: Chicago Center for Family Health, University of Chicago, Chicago, IL.
Licensure
Clinical Psychologist: IL. 071.005037
Registered Nurse: IL. 041.126993

1301 W. 22nd St. #715
Oak Brook, IL 60521
Got Questions?
Send a Message!